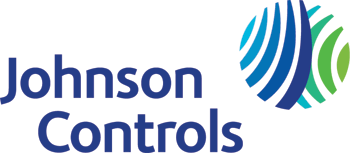 "Everything feels intentional. The sessions and events were thoughtfully designed to make connections through stories, networking, ideas, and resources - all with varying ways of taking action back in your own life."
The Conference
Make Connections. Grow Perspective. Change Culture.
August 10th and 11th, 2022
Why CultureCon?
---
​
"The Future of Work" is the past. We are witnessing a workers' revolution, one where organizations are rapidly embracing their employees in new, holistic ways. Working environments are shifting from rigid, hierarchical, and inflexible to become more collaborative, equitable, and innovative.
Thriving businesses arise from thriving employees. When companies cultivate an organizational culture that allows employees to bring their full, authentic selves to work, they unlock the single greatest competitive advantage: human connection. The movement towards more fulfilling and uplifting work is immensely exciting, but it's not without personal accountability...
CultureCon is for change agents, who, regardless of role or title, are committed to inspiring positive change within their organizational culture. Our attendees believe in the growth mindset, understanding that cultural challenges, however big or small, are opportunities to challenge assumptions and promote new ideas. We don't resist change, we encourage it.
At CultureCon 2022, you will learn from industry leading professionals with widespread expertise spanning employee engagement; corporate social responsibility; diversity, equity & inclusion; neuroscience; mindfulness; change management and many other disciplines. Every experience is built to equip you with pragmatic, actionable next-steps that can be quickly applied at your organization. Real, practical tools to encourage change. Join us.
​
Make Connections. Grow Perspective. Change Culture.
CultureCon, our annual flagship conference, is hosted in Madison, WI. The event includes keynote speakers, breakout presentations, engaging workshops, networking opportunities, community give-back programs, The Innovation Hall, and much, much more.
CultureCon 2022 projections:
Culture Geeks
Keynotes
Sessions
Speakers
We are proud to feature engaging speakers from across the globe. Their thought leadership has been featured in:
Call for CultureCon '22 speakers is now closed! If you'd like to be considered for future speaking opportunities, please complete our

Contact

form.
Want to associate your brand with awesome company culture?