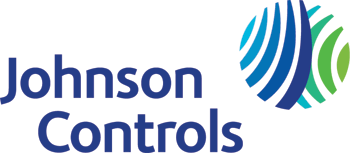 "Everything feels intentional. The sessions and events were thoughtfully designed to make connections through stories, networking, ideas, and resources - all with varying ways of taking action back in your own life."
The Conference
Make Connections. Grow Perspective. Change Culture.
August 10th and 11th, 2022
Why CultureCon?
"I came to see, in my time at IBM, that culture isn't just one aspect of the game, it is the game. In the end, an organization is nothing more than the collective capacity of its people to create value."
– Louis V. Gerstner Jr., Former CEO of IBM
​
---
​
The future of work is changing. Fast.
The accelerated pace of the Digital and Information Revolutions have created unprecedented, hyper-competitive markets. To remain viable, companies of every shape and size are making complex, rapid changes to their personnel, processes and technology. Without an engaged and inspired workforce, these large-scale changes become extremely difficult to implement.
For these reasons, and many others, "culture" has become the single greatest competitive advantage an organization can harness. It's also extremely complicated. An organization's culture doesn't stop at the close of business, it shapes our collective behaviors and beliefs, and when mobilized positively, it can transform us. There's where you come in...
Every CultureCon attendee, or #CultureGeek, is a change agent. Regardless of your role or title, you have the capacity to radically inspire positive change around your organization's culture. At CultureCon, you will learn from industry leading professionals with widespread expertise spanning neuroscience, employee engagement, corporate social responsibility, diversity, equity & inclusion, mindfulness, change management and many other disciplines. Every experience is built to equip you with pragmatic, actionable next-steps that can be quickly applied at your organization.
​
Make Connections. Grow Perspective. Change Culture.
CultureCon, our annual flagship conference, is hosted in Madison, WI. The event includes keynote speakers, breakout presentations, engaging workshops, networking opportunities, community give-back programs, The Innovation Hall, and much, much more.
Culture Geeks
Keynotes
Sessions
Speakers
We are proud to feature engaging speakers from across the globe. Their thought leadership has been featured in:
Call for CultureCon '22 speakers is open! If you'd like to apply, please complete

this form

.
Want to associate your brand with awesome company culture?