EXPERIENCE CULTURECON 2022




August 10 & 11 | Madison, Wisconsin & Virtual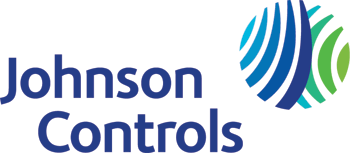 Pointr is a culture building app that makes relationships easy. We deliver a colleague network of personal insights shared by employees. High performing companies use Pointr to foster belonging and inclusion. Equip every leader and manager with instant relationship-centric data. From personalizing onboarding, to supercharging cohorts and ERG programs, see how easy it is to get started at pointr.co.
The concept of work no longer has physical boundaries, and we believe that neither should employee experiences. Bundle is a holistic employee experience company that helps organizations empower employees to be their best in all aspects of their careers and personal lives with unparalleled experiences. Our live, interactive 1-on-1 and private group sessions empower employees to improve their wellbeing, connections, and performance. Our platform hosts thousands of immersive sessions on a range of topics, such as Team Building, Wellbeing, Professional Development, Personal Growth, Skills Building, DE&I, and more. Our unique experiences bring together premium content and exceptional expertise to meet all employees' unique needs.
Chief Culture Officer
15Five
"How to Access Genius-Levels of Performance Through Your Company Culture"
Owner at The Brimful Life
"Be a Better Leader with Positive Psychology"
"How the Stigma of Mental Illness Is Ruining Company Culture - And What You Can Do About It"
"Employee Wellness Panel"
Founder at InnovationTraining.org
Course: "Virtual Leadership, Creation, and Facilitation In the Digital Era"
Duration: 2 weeks
Starting: Wednesday, March 24th, 2021
Overview:
Join us for a collaborative leadership development mini-retreat for org culture enthusiasts led by Darin Eich, author of Root Down and Branch Out: Best Practices for Leadership Development Programs and Innovation Step-by-Step. This will be a human-centered virtual event with the feel of a retreat, not a passive webinar.

You'll get the chance to hear stories, reflect, connect with others, and get re-engaged to your purpose to begin a new year. You'll get the chance to share your experiences and current challenge to get insight from others.

This will be a series of 2 hour sessions where you can expect to connect in pairs and small groups as well as hear stories in the larger group. You'll get to focus on challenges important to you and receive and share insight with others.
​
You'll learn virtual facilitation and leadership in our new era through being a part of it. You also will be guided through designing your own virtual session you can facilitate in your work.

Key takeaways:
​
Practical strategies to apply the high-impact leadership development actions in virtual programs or shorter workshops

Learn-by-Reflecting as we work in zoom breakout rooms and use powerful tools like collaborative whiteboards

Innovative experimentation of promising new activities in the virtual mini-retreat concept

Connecting with other awesome professionals in the organization culture space

Access to new ideas, tools and resources for 2021

And most importantly, an opportunity to reflect and reconnect with your purpose.
Confidence Coach at Karla Angel LLC
Course: "Intentional Leadership"
Duration: TBD
Starting: April '21
Overview:
When was the last time you thought about who you wanted to be as a leader? The uncertainty and stress of the past year have left many people just trying to get through what's immediately in front of them. But without the high-level vision and a way to incorporate that into your day-to-day, you'll continue to put out fires instead of preventing them.
This program will help you be more intentional about how you're showing up as a leader every day. Over the course of 6 weeks, you will:
Gain clarity on your leadership values and how to use them (even during times of uncertainty)

Learn the biggest obstacles that slow down your leadership growth

Create habits that support you in showing up as the leader you want to be
Behavior Coach & Architect at Ted Gurman Coaching LLC
Course: "Behavior Design Mastery for Life and Work"
Duration: TBD
Starting: April '21
Overview:
If you're a human, you've probably failed to make changes that you've wanted to make. Why is it so hard to create and maintain sustainable, positive, habits?
By default, we aren't set up well to optimize our behavior. Behavior change is a skill that must be learned. The good news is that once you understand how behavior works, you'll see that establishing new habits can actually be easy and fun. No, seriously.

In this 6-week course grounded in cutting-edge research from Dr. BJ Fogg's trailblazing Behavior Design Lab at Stanford University, you will:
Transform the way you think about behavior

Develop the ability to create or eliminate any habit

Leave with behavior design skills that can be shared with your colleagues, family, and community